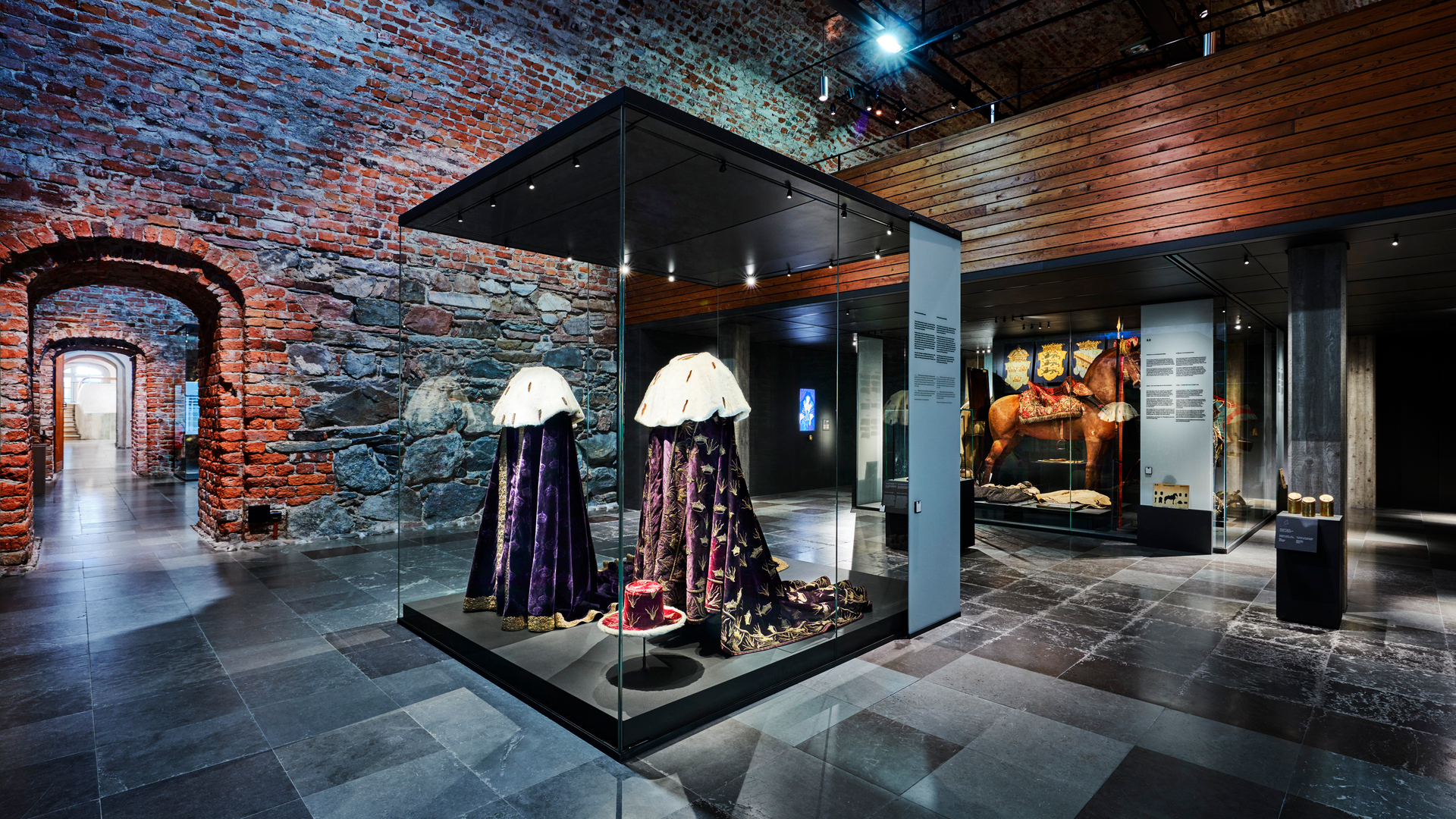 Accessibility
We want all visitors to the Royal Armoury to feel welcome, find the information they need and have an enjoyable experience before and during their visit.
Disabled parking
You find the disable parking in "Gubbens Gård", the distance between the parking boom and the museum entrance is about 25 meters. To park at Gubbens Gård, visitors need a key from the museum reception.
Contact museum reception
+46 (0)76-128 02 12
Main entrance and elevator
The main entrance is 165 cm wide and has an automatic door opening.

Elevator is available to all floors. Door opening: 90 centimeter, floor area 95 x 230 centimeter, maximum weight 1,000 kilos.

All emergency exits are adapted for the disabled.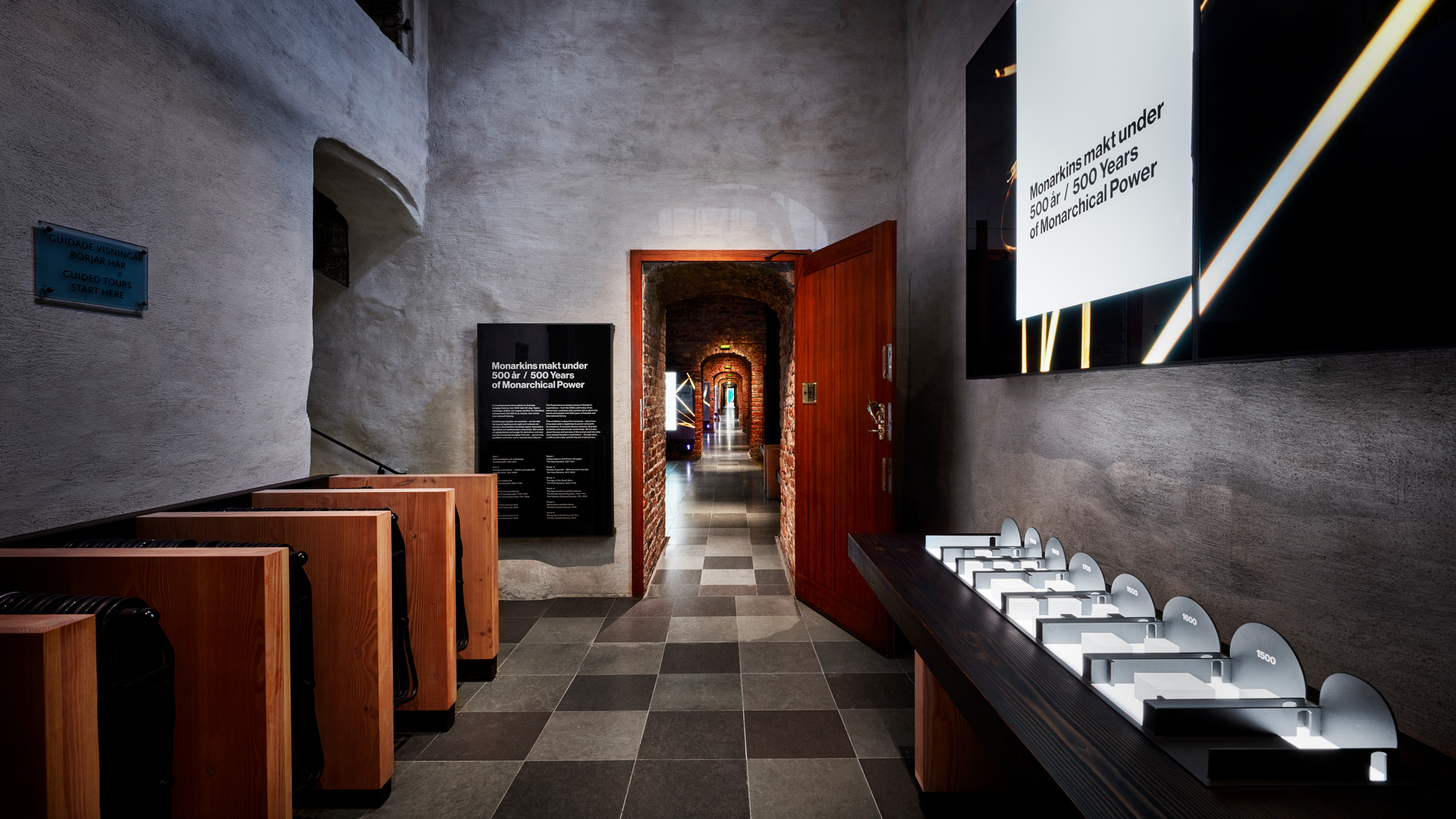 Visitors with pram
It is not possible to bring a pram into the museum's exhibition space.
Disabled toilet
There is a disabled toilet on the ground floor. There's a lift in the entrance to get down to the toilet. Toilet floor area: 250 x 140 centimeter, doorway dimensions: 70 centimeter. Armrest by toilet seat: height 80 centimeter.
Wheelchairs
The museum's exhibitions are wheelchair accessible

You can also borrow a wheelchair on site at the museum
Visitors with visual impairments
Guide dogs are of course welcome to the museum.
Visitors with hearing impairment
Accessibility - audio guide
The Royal Armoury has a portable audio guide system that facilitates for visitors with impaired hearing during guided tours. The guide system can be linked to hearing aids. A loop worn around the neck can also be connected to our audio guide. Ask for the guide system when booking a guided tour or at the ticket counter.

Unfortunately, we don't have any audio induction loop.
Digital accessibility
We wish to ensure that all visitors to the website of the Royal Armoury can find the information they need for their visit. The goal is for our visitors to be able to take advantage of our offers in a straightforward way, regardless of functional capacity.
Read more about our digital accessibility measure
If you have questions about accessibility:
Contact the museum on + 46 (0)8-402 30 30 or email bokning@livrustkammaren.se.