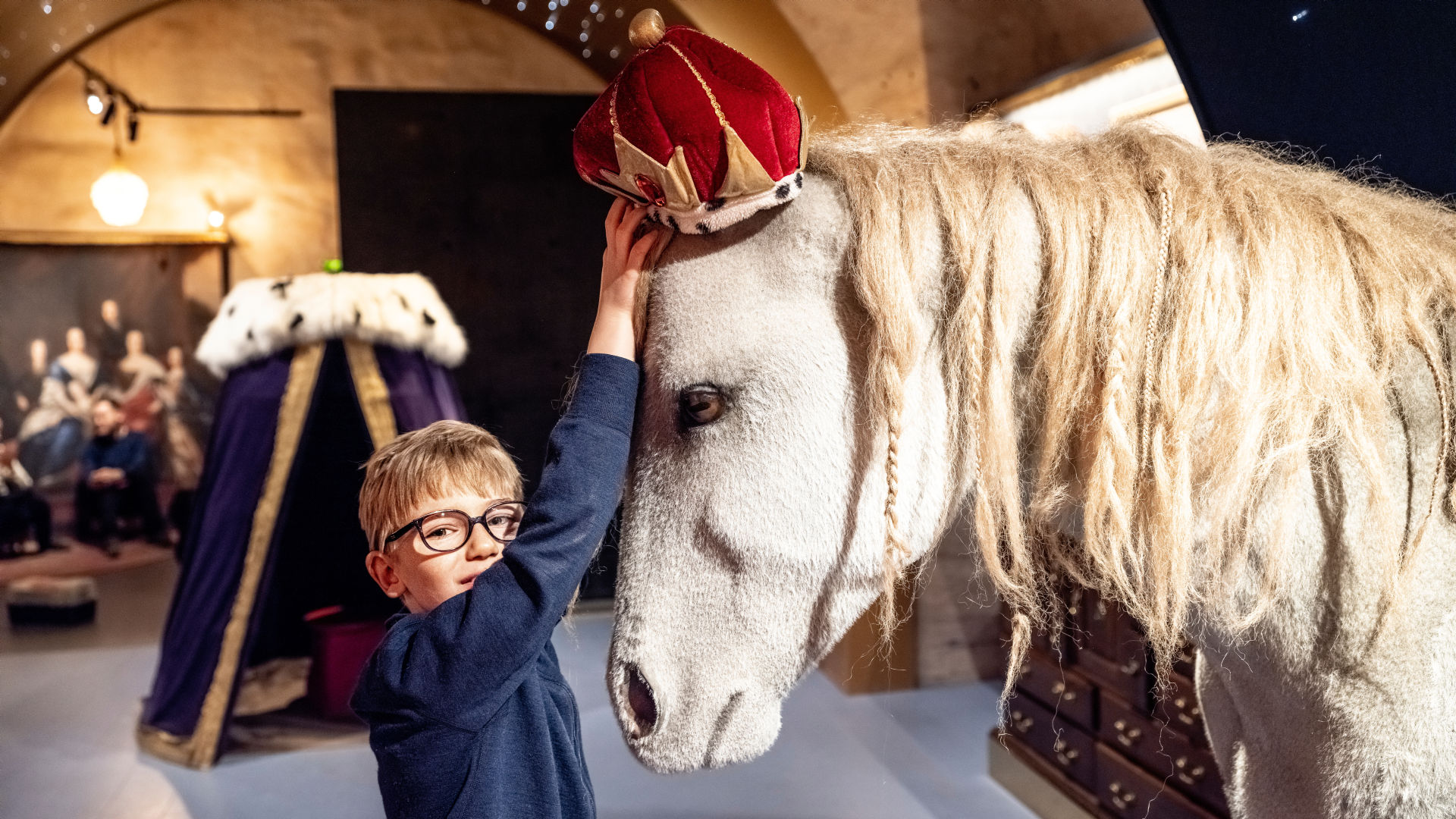 Half-term Holiday at The Royal Armoury
Welcome to a masquerade themed autumn holiday where you can join our crafting workshop for making your own masquerade mask. We also offer an exhibition about unicorns, play in the The Children's Armoury and guided tours for young and old.

Opening hours Autumn break
Saturday 28 October - Sunday 29 October: 11.00-17.00

Monday 30 October: closed

Tuesday 31 November - Wednesday 1 November: 11.00-17.00

Thursday 2 November: 11.00-20.00

Friday 3 November - Sunday 4 November: 11.00-17.00
Family guided tour of the museum in Swedish
Join a guided tour in the magical vaults of the royal palace. See the exhibits and hear about Sweden's royal history. The family tour is at 13.00 every day, we also offer a general tour at 14.00. The tours are held in Swedish.

Date and price: Daily at 13.00. Included in your entrance ticket.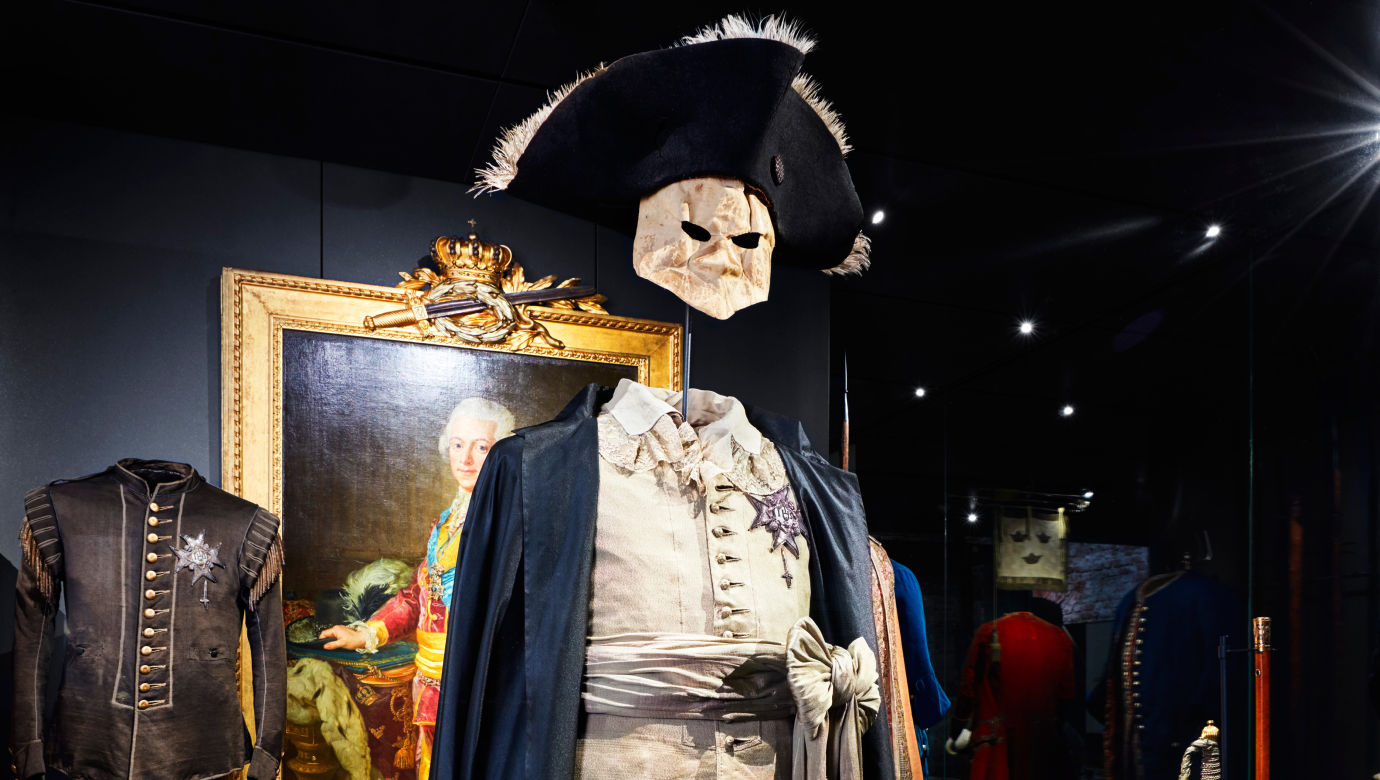 Good evening, beautiful mask!
Masquerades in the 18th century were popular parties. They differed from the more formal functions and people used masks and cloaks to hide their identity.
Masquerade workshop
During the autumn holiday, we invite you to a crafting workshop where you can make your own masquerade masks inspired by Gustav III's masquerade mask. No pre-booking is required and the activity is free for children up to 18 years of age. You are welcome to participate even if you don't speak Swedish.
Workshop opening hours
Saturday 28 October - Sunday 29 October 11.00-16.00

Monday 30 October closed

Tuesday 31 oktober - Saturday 4 november 11.00-16.00