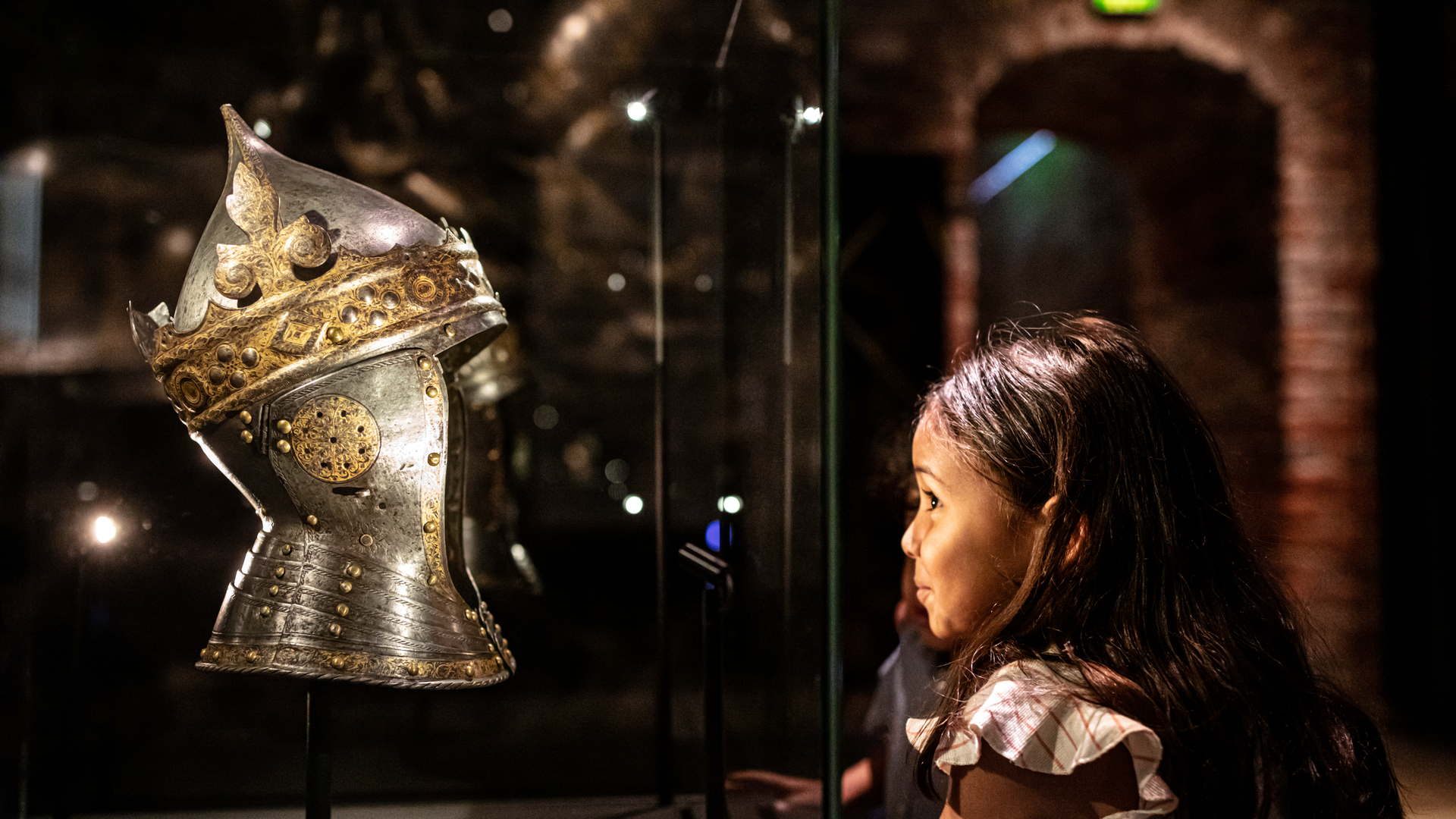 Frequently Asked Questions
Can we bring our pram into the museum?
It is unfortunately not possible to take prams into the museum's exhibition space.
Where can I hang my outdoor clothes?
There is a cloakroom next to the museum's shop. There are hangers for clothes as well as hat shelves. You will also find some lockable cabinets in the cloakroom.
Where can we eat our packed meal?
We do not have any room for eating packed meals. The sensitive environment means that it is not permitted to eat or drink in the museum's exhibitions, entrance or shop.
Where are the toilets?
Half a staircase down, towards the royal carriages.
Can we take pictures?
You are welcome to take photos and film for private use in the Royal Armoury when we are open. You are not allowed to use a tripod.